COVID-19 Vaccination
Vaccination Clinic
The Bendigo Health vaccination clinic is now located at 12 Drought Street, Bendigo.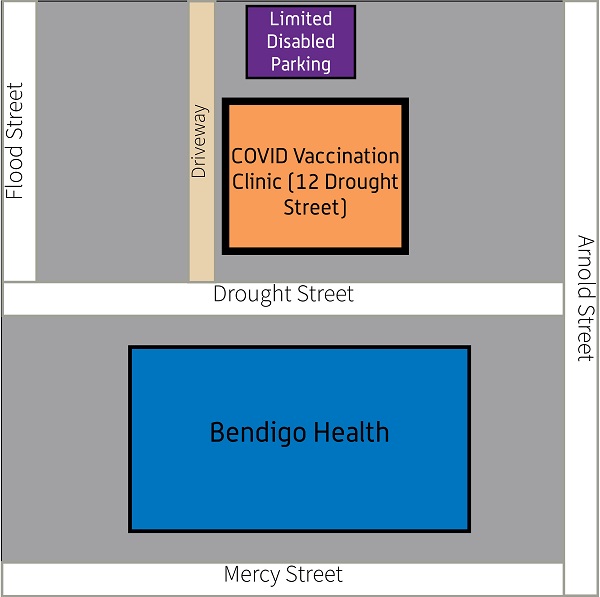 Opening hours
Tuesday to Saturday: 10am to 5.30pm
Sunday and Monday : Closed


Appointments
Bookings at the Bendigo Health vaccination clinic are now open through to Saturday 8 October and can be made here. The clinic also has limited walk-in vaccinations available. However, walk-ins will only be accepted if capacity permits and so bookings are recommended.
How to Book
Book online: Book now
Phone 1800 329 189 (Tuesday to Saturday: 10am to 5.30pm)
In person at 12 Drought Street (either to book or to receive vaccination as walk-in)

Parking
View the following link for more information: Parking at Bendigo Health
Please also note that limited disabled parking is available at the rear of the building.
Clinic Contact